FCCLA is sponsoring the 12 Days of Christmas at the HS.🎄Students, join in on the fun with these dress up days.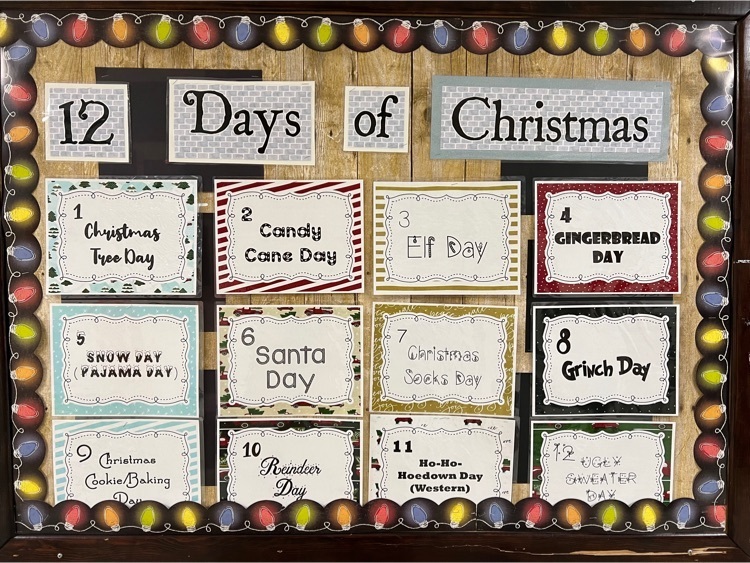 The Hillsboro Elementary and High School students will be participating in giving to those in need in the month of December by collecting donations to the Hillsboro Kiwanis Food Pantry. The elementary school is learning about the Super Hero word COMPASSION and how we can show ways of caring in our community. This is a great opportunity for all of our K-12 students to give back to the community that supports them all school year. Students can bring their donations to the school office. Thanks for participating.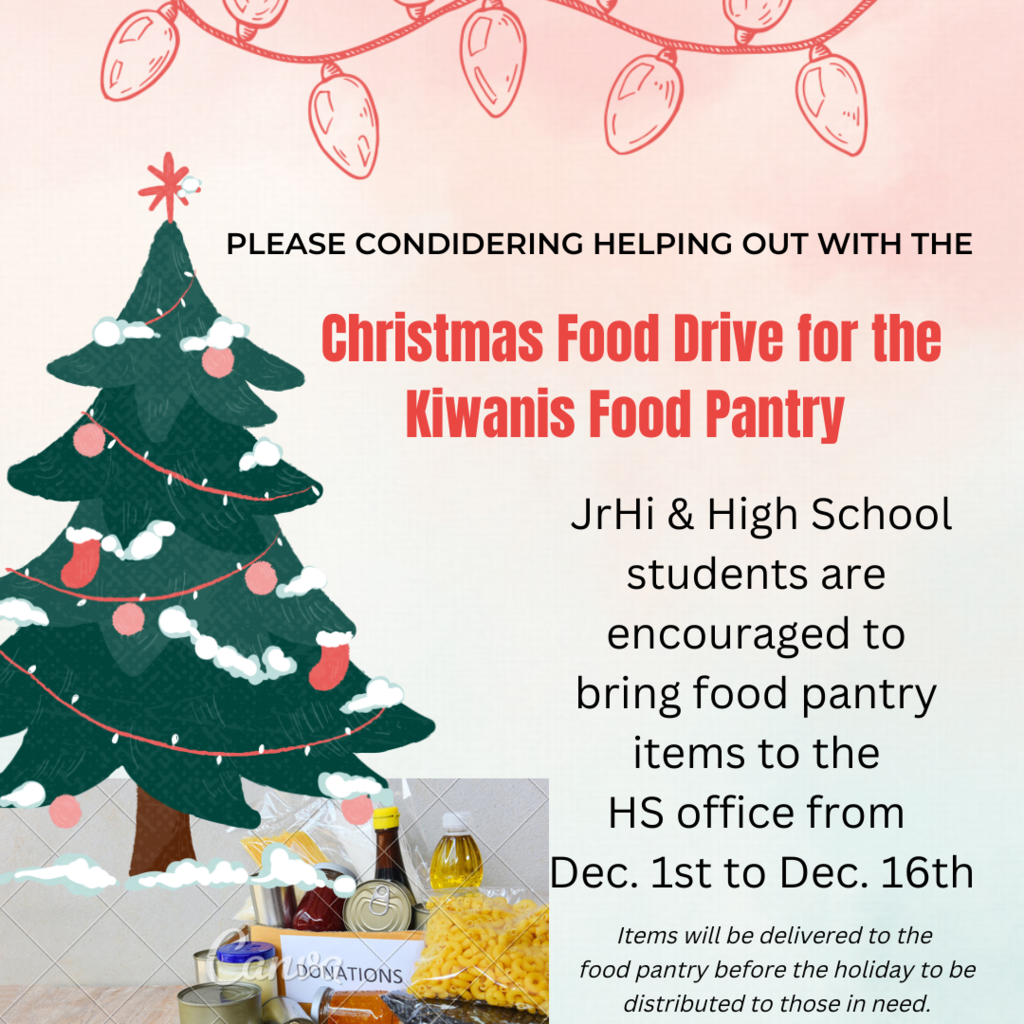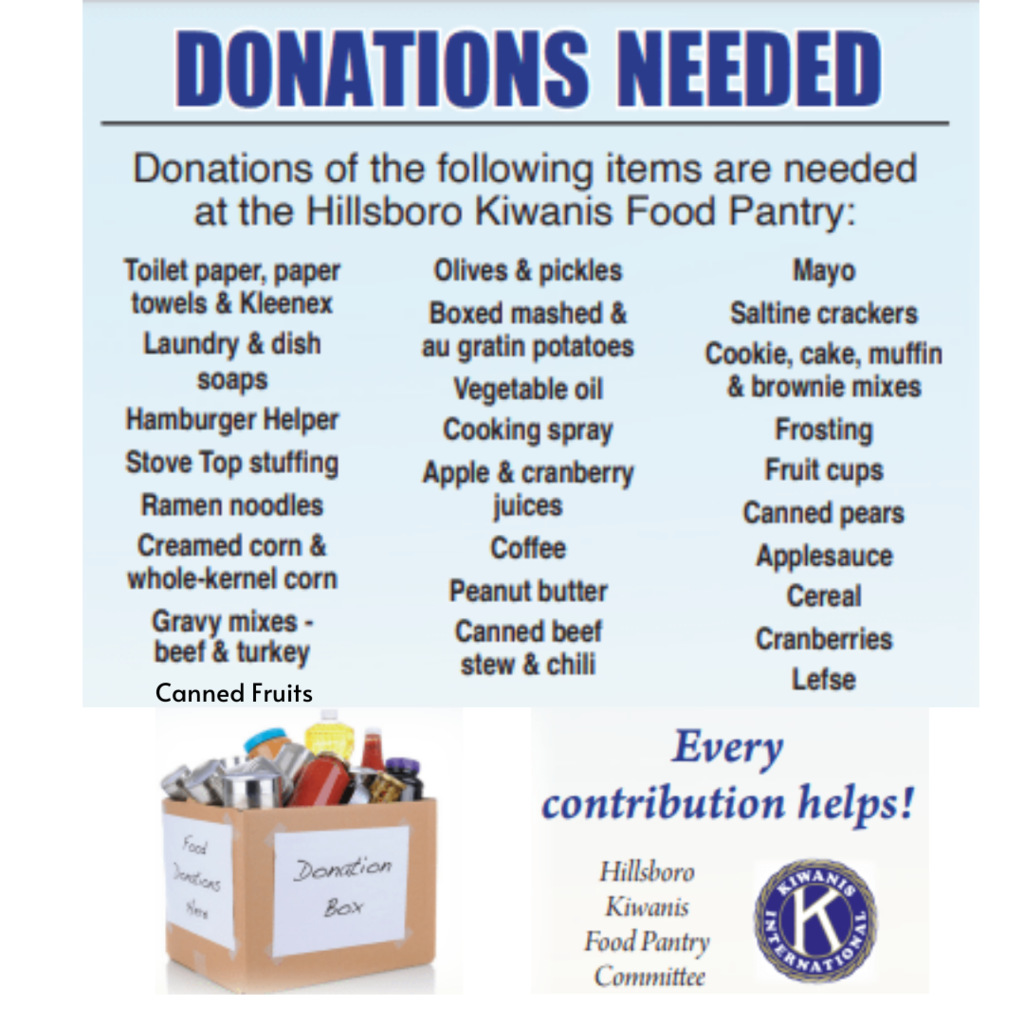 Reminder: There will be an Elementary Holiday Music Concert this Thursday, December 1st at 7:00P.M. at the H.EC.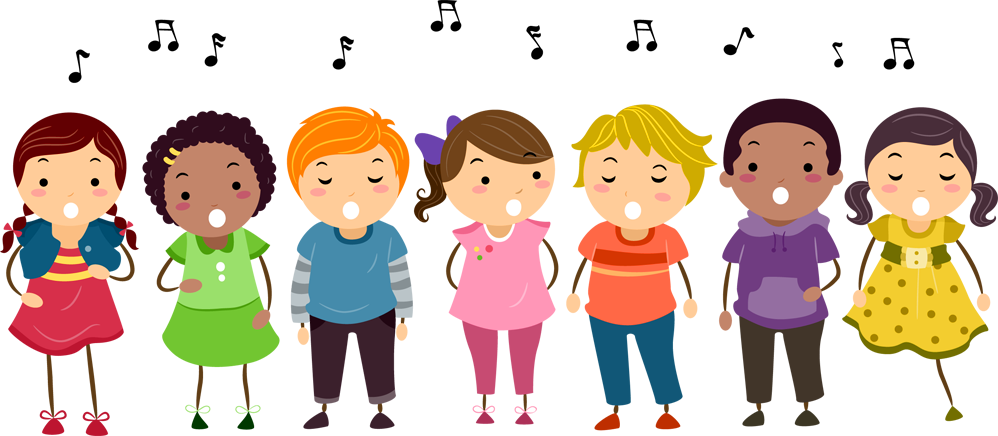 In the High School Hallways: Seniors in English Class enjoying a tech-free brain break by working on puzzles and coloring in Mrs. Guttormson's room.

In the High School Hallways: Students in Mr. McAllister's Geometry class are working on the bell ringer (warm-up) activity for the day.

Reminder there will be NO SCHOOL this Thursday and Friday for the holiday break.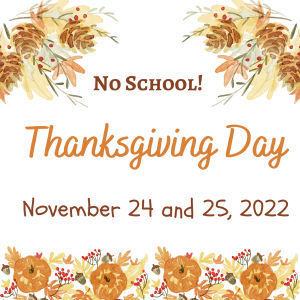 Hillsboro Senior Roman Salander showing his skills as an excellent prep cook in the HS kitchen. The cooks love having Roman in there to help. #BurroPride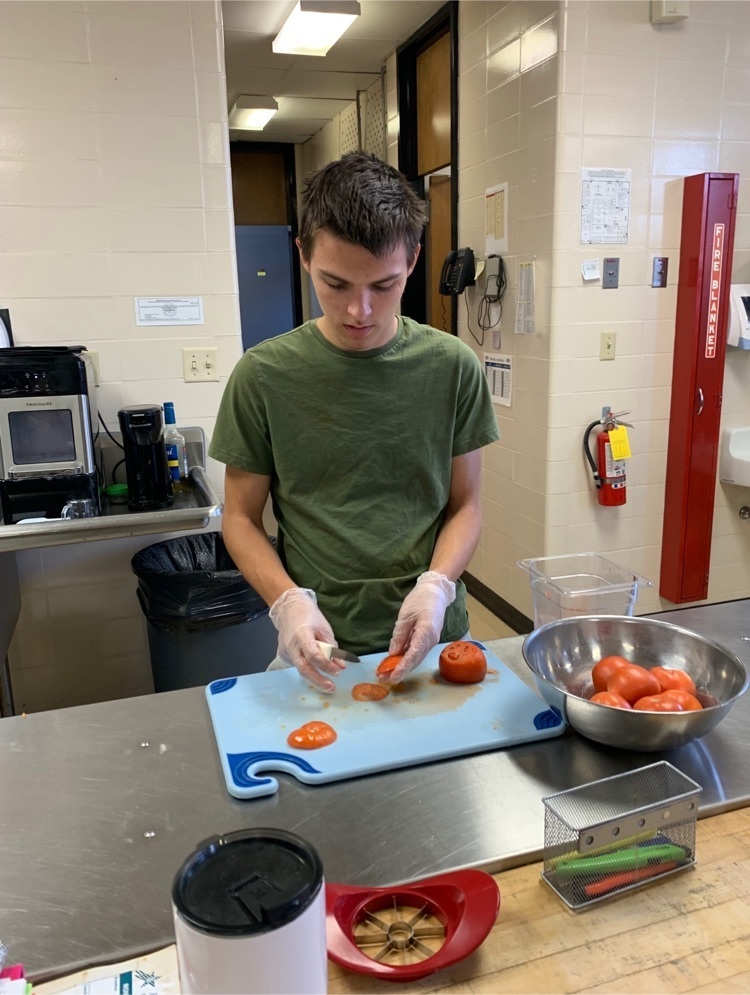 Mrs. Podoll's first graders are working hard on opinion writing from the new Bookworms Reading Curriculum. They have worked hard to build to three sentences and are now editing their own work!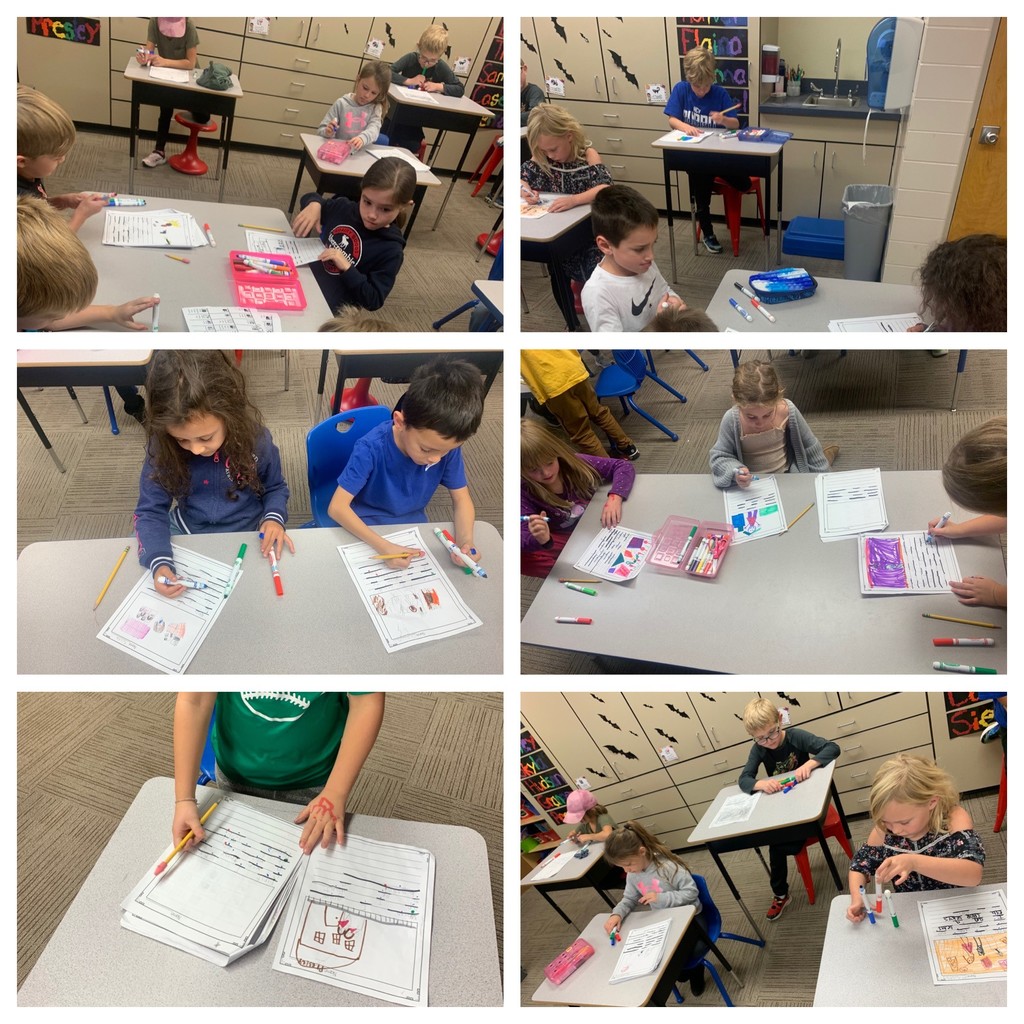 Hillsboro is looking for a 3rd Grade Teacher. Please spread the word.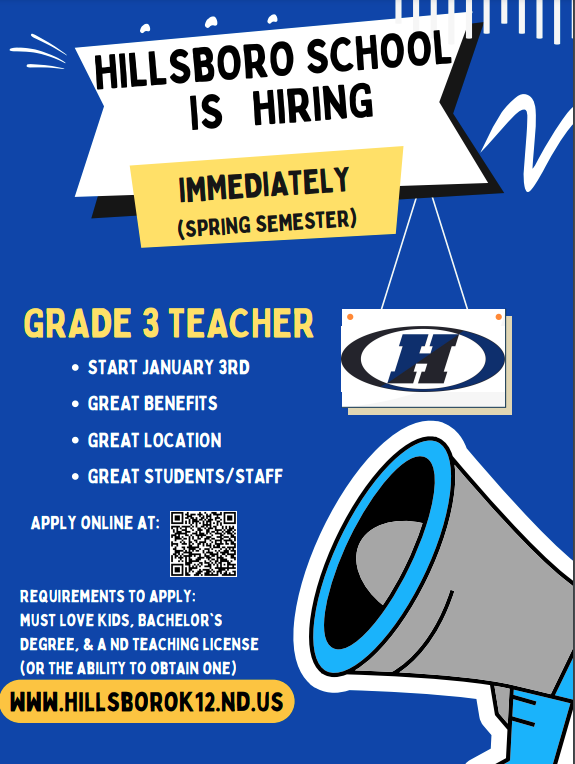 Congrats to the HCV Football players named to the 11B All State Football Team: First Team Offense - Easton Baesler First Team Defense - Peter Dryburgh Second Team - Cole Hebl, Riley Olsen 📸 cred: Hillsboro Banner

Mrs. Nagel's 1st graders and Mr. Tunseth's 5th graders meet once a week to read and work on comprehension. The 5th graders have been instructed to ask their partners questions about the books they read and help them to dig deeper in their reading. They also tie into the reading our Superhero character words; like kindness, integrity, sportsmanship, etc. 1st graders will read a book or two at their "just right" level to begin their time together. Then, the 5th graders read some awesome picture books from our library.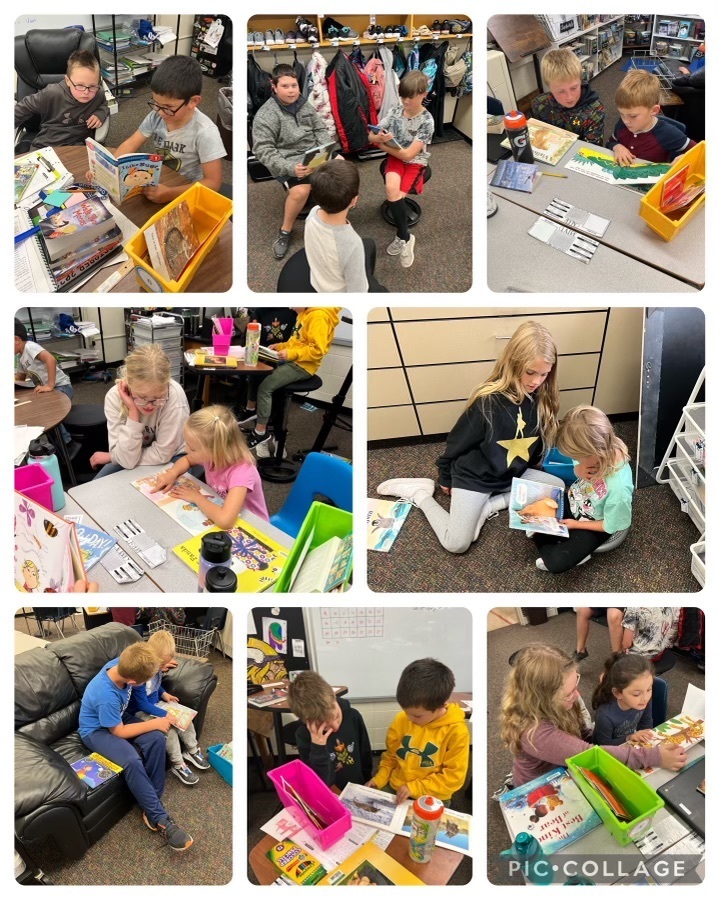 Hillsboro School will be virtual learning tomorrow, November 10th, due to the weather in our area. There will be no Veteran's Day Program, no practices, and the School Board Meeting will be on Zoom. Stay safe.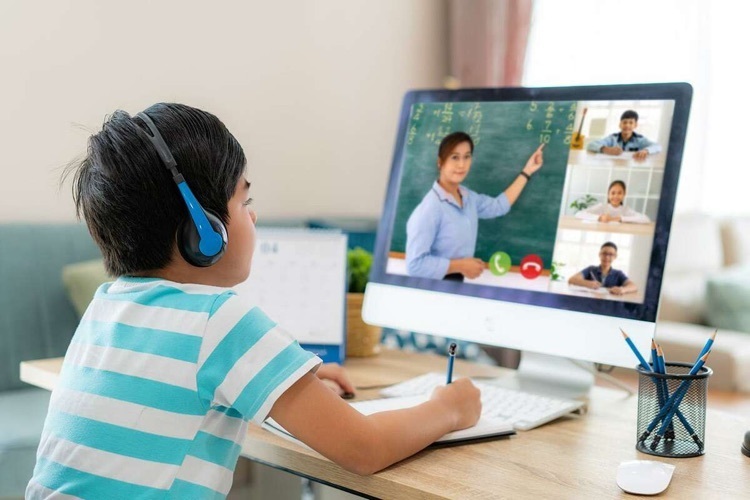 Parents: With the projected weather tomorrow the elementary and high school teachers are preparing for a virtual learning day. The high school will use Google Classroom and the elementary teachers will send home packets for your children for tomorrows school work if we need to call it a virtual learning day.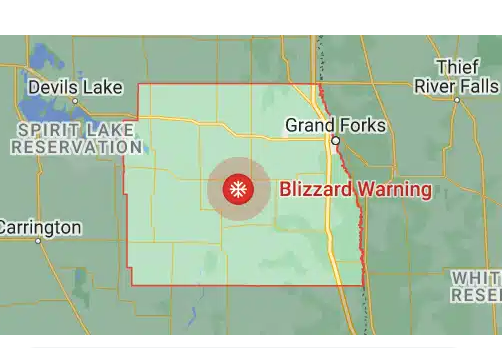 Peter, Kason, Easton and Courtney competed in the Mayville State University Math Meet today.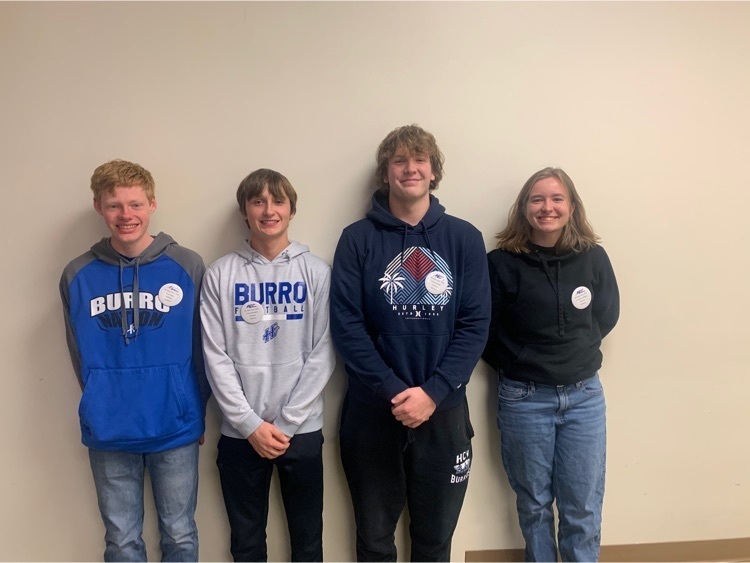 FACS class kneading pasta dough.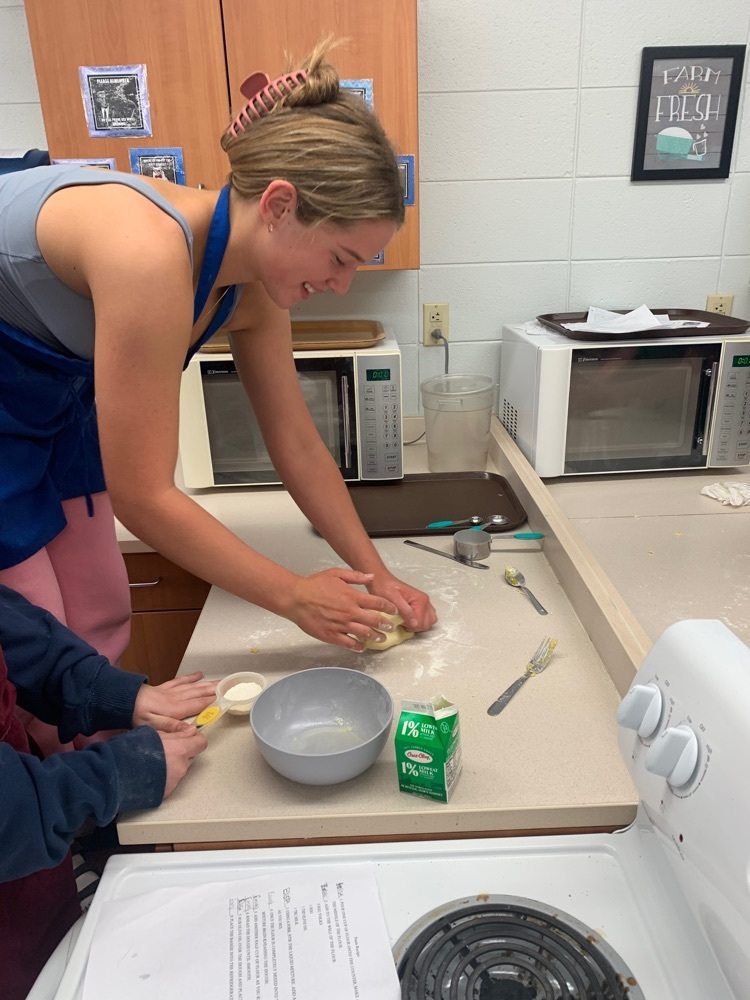 REMINDER: There will be NO SCHOOL this Friday, November 11th due to the Veterans Day holiday.

In the HS hallways: English 8 Activity - The students acted out scenes from their book, The Outsiders. Ethan throwing some water on Bryce (done with Bryce's permission), along with Taylor's feet on the chair, are true scenes in the book.

Wrestling Fundraiser tonight at the Vets Club!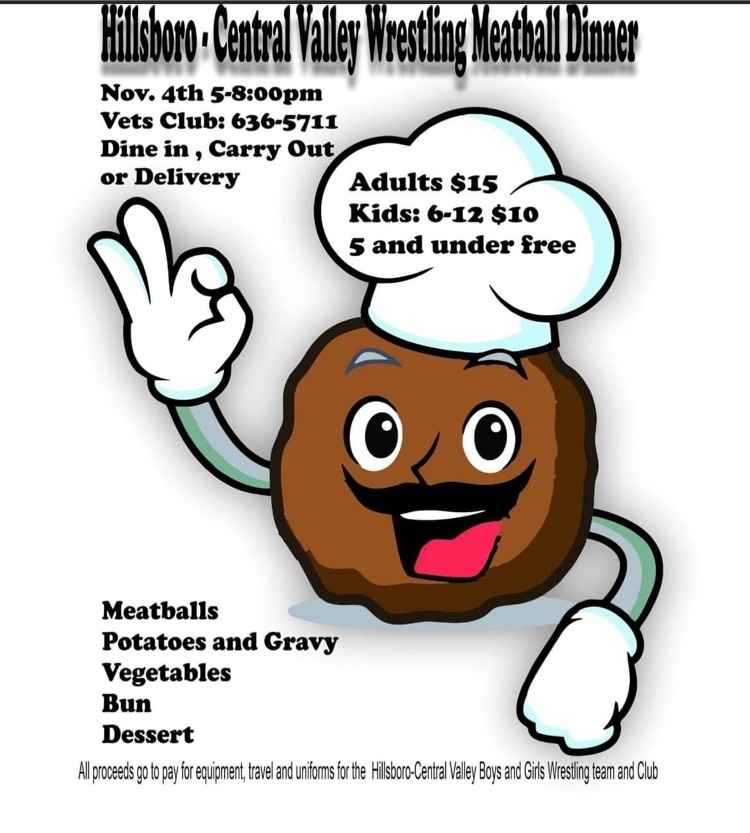 Parents - don't forget to check out the lost and found tonight when you stop by for Parent-Teacher Conferences!

A nice note to our Transportation Mgr from the St. Rose of Lima CCD group: BIG THANKS for allowing us to use the small school bus for our trip to the Youth Rally.