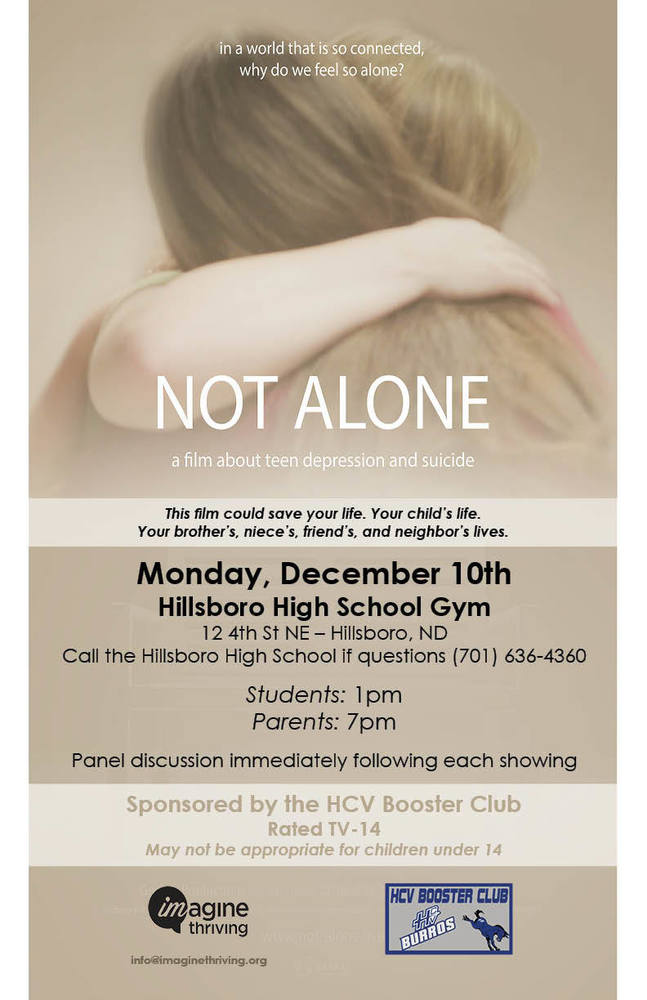 We do we feel so alone?
HHS
Thursday, December 06, 2018
In a world that is so connected, why do we feel so alone?
NOT ALONE - this is a film about teen depression and suicide. This film could save your life. Your child's life. Your brother's, niece's, friend's, and neighbor's lives.
Sponsored by the HCV Booster Club - Rated TV-14
Call HHS if you have any questions. 701-636-4360.
Students will view at 1 PM and Parents will view at 7 PM. Both are at the Hillsboro High School gym.
Panel discussion will follow immediatedly after the showing.