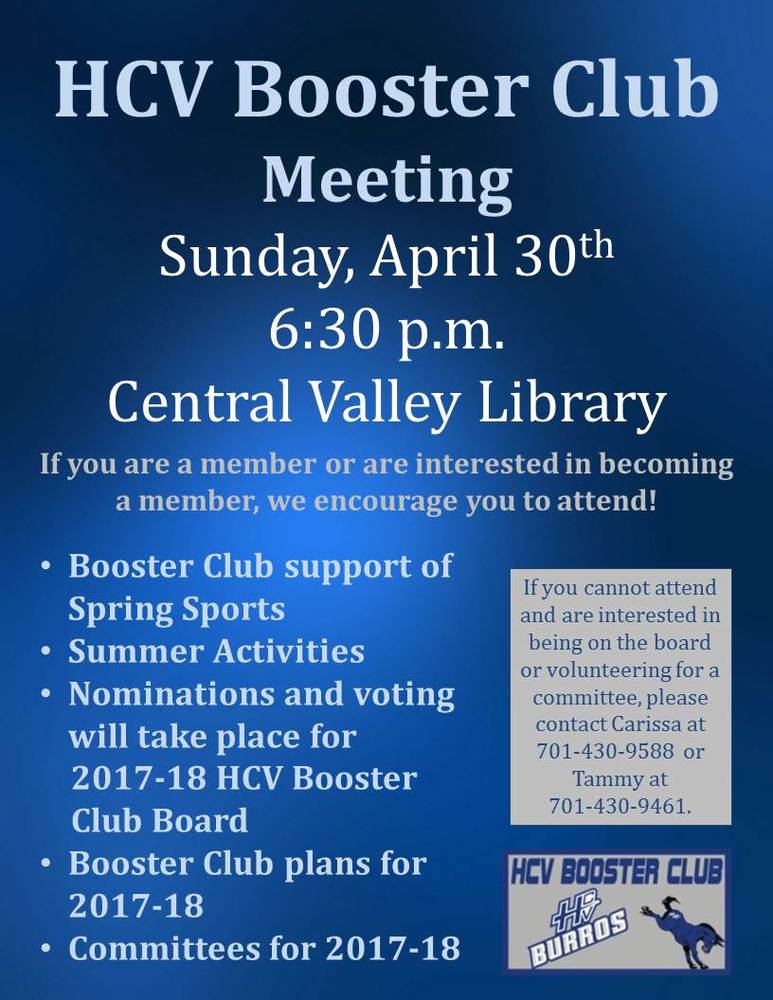 HCV Booster Club Meeting
HHS
Tuesday, April 25, 2017
We will hold an All Member Meeting on Sunday, April 30th in the Central Valley Library.
Please encourage anyone that is a member or interested in becoming a member in attending!
We will discuss:
· Booster club support of Spring Sports
· Summer Activities
· Nominations and voting will take place for 2017-2018 HCV Booster Club Board
· Booster Club plans for 2017-2018
· Committees for 2017-2018
If you cannot attend and are interested in being on the board or volunteering for a committee, please contact Carissa Olsen at 701-430-9588 or Tammy Ensign at 701-430-9461.