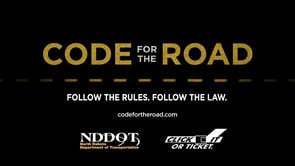 "Ford Driving Skills for Life"
HHS
Wednesday, March 08, 2017
Spread the word!! The North Dakota Department of Transportation (NDDOT) is bringing "Ford Driving Skills for Life" to Grand Forks this summer on Wednesday, June 28 at the Gambucci Arena. This is a FREE one day traffic safety event for teen drivers designed to be an educational, yet fun, event to teach them the importance of safe driving practices.
Click here to learn even more about ND DOT services and training courses!